A LOT CAN CHANGE IN SIX MONTHS.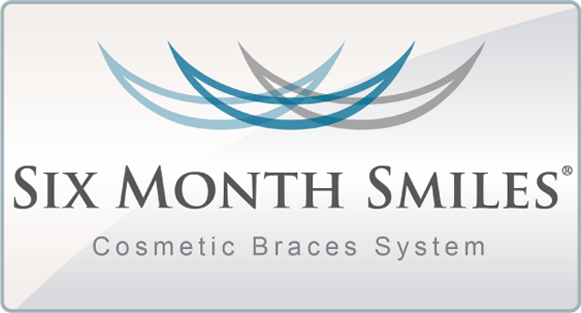 What Is The Six Month Smile?
Get straight teeth in less time with clear aligners or braces
Are you one of the millions of adults who are unhappy, self-conscious or even embarrassed of your smile? Many adults spend their lives covering their mouths when they laugh, smile or talk. They feel stuck because they do not want to wear metal braces as adults for years, or they are concerned that other corrective procedures could be to invasive or too expensive.
The new answer for straight teeth is Six Month Smiles, which drastically cuts the length of the process using low force to transform teeth, and they are naturally clear for a seamless aesthetic transition.
Six Month Smiles short term orthodontic treatment is a modern twist on tried and true orthodontics. Using a low force technique, Six Month Smiles aligners or braces are clear and are virtually unnoticeable by others. Six Month Smiles is typically less expensive than traditional braces, and consultation appointments are always free.
With Six Month Smiles, our patients not only change their smiles, they also change their personas, outlooks and lives. A lot can change in six months. Visit Schweichler Dental Care to discover how different you can look and feel with a straighter smile. In six months, you could have a new smile.
You can have straight teeth by your next cleaning!
The Six Month Smiles Cosmetic Ortho System uses unique clear aligners or braces to gently straighten teeth in an average time of just six months. The system fits YOUR lifestyle, without the hassle of spending two or more years in traditional metal braces!

CONTACT US TODAY FOR MORE INFORMATION